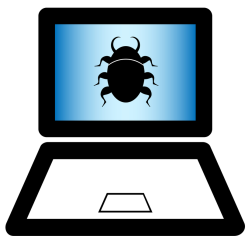 Infected with a virus, spyware, malware or other Internet nasty? Don't panic, here at Bluefish we are used to removing anything harmful, efficiently and safely making sure your data is secure.
We can remove all types of virus and malicious software. As well as removing any virus on the computer, we will install the latest Windows updates and ensure your software is up to date to help protect against future problems. We can also backup any data prior to starting work for you if required.
Once finished we will always supply a report on the work we completed and offer advice on how to keep you safe in the future. We recommend and sell the highly effective Kaspersky Internet Security, please contact us for various license options and costs.
Please Contact Us for a quick chat to discuss your needs.