Computer Repair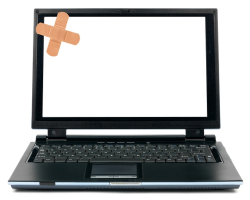 In the vast majority of cases we can bring your Desktop or Laptop back to life quickly and efficiently either in our workshop or when practical and if more convenient at your home or place of work. We are fully insured for all our work & we try to offer a fixed price on all repairs.
New Computer Setups

Purchased a new Laptop/Desktop or other PC device? We can help you set it up and offer advice on things like security and backups. Whether you just need a little help navigating around Windows 8 or you need us to transfer your data/emails and connect to printers and wireless networks we can help.
Training / Tuition

Need help editing pictures, writing word documents or dealing with spreadsheets? Whatever your query we are here to help. We offer friendly tuition in plain English no computer babble just language you are able to understand at your own pace.
Virus Removal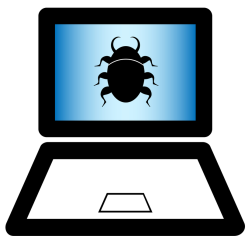 Infected by a virus or other malicious software? We can quickly and efficiently remove anything harmful while making sure your data is safe. We will offer you advice on how to protect against future problems and we can also supply and install Internet Security/Anti-Virus Security Software.
Data Recovery

Dead hard drive, formatted hard disk, deleted files? Bluefish can help recover your data, whether it's simply recovering deleted files or retrieving files from a failed hard disk. Our service uses full class 100 clean room facilities. We aim to recover all your data at the best price without cutting corners.
Computer Recycling

Old machine you no longer use or want? Recycling is an effective way of reducing the volume of waste sent to landfill. We can pay cash for your old machine depending on the age and condition and we also offer a full data wiping/destruction service.